Jim Strickland (Commissioner)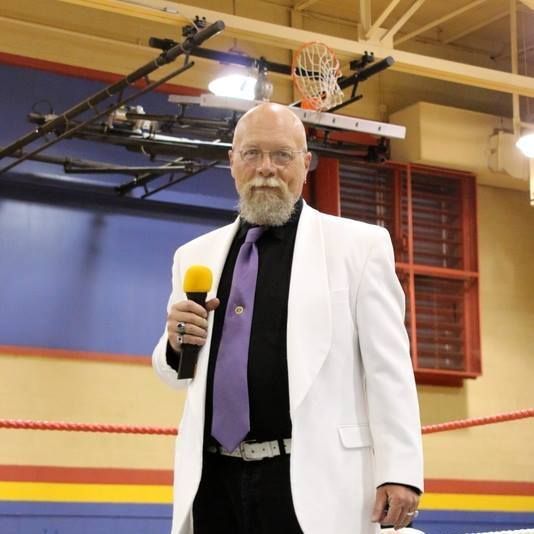 From:  Maryville, Tennessee
Title:  ETCW (Commissioner)
About:  Jim Strickland has been around wrestling all of his life and is an asset to ETCW.  He is over the training and developmental department.  He runs the office and oversees the ETCW Talent.
On a personal note Jim says, " I always strive to be the best person I can be for my family, friends, and fans.  I have been married to my beautiful wife and for 6 years."  I am a father of 5 sons and 1 daughter as well as 2 grandchildren.

Facts:  Jim's roots run deep in wrestling as this is his 25 year in wrestling.  When he was 4 years old he told his Dad and PaPaw that when he got big enough that he was going to be a professional wrestler.  Jim's granddaughter Kenna "The Steel Pony" told Jim the same thing one night after a show and she loves coming to the ring with him.  
Trivia:  Did you know that Jim is a Chef, Pastry Chef, Baker and Decorator?  He is also a United States Army Veteran!