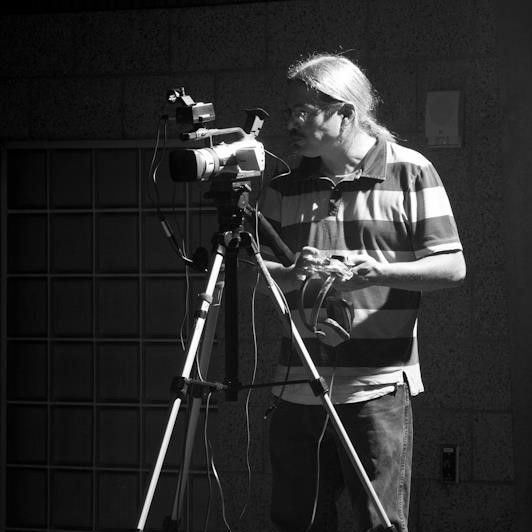 From:  South Knoxville, Tennessee
Title:  Commentator and Video Production
Facts:  In 1995, Dave started his company, Agenda Video Production.  Dave made his debut in the wrestling business in 1998.  He also owned his own recording studio and is still a working musician.  
You can often hear his catch phrase "A strange turn of events" during his commentary throughout ETCW matches.  
Dave brings top quality video production to the ETCW organization and is highly sought after for his work.  You'll find Dave working around the clock behind the scenes putting the video side of things together for the compmany.